City leaders meet Monday to discuss future of downtown | News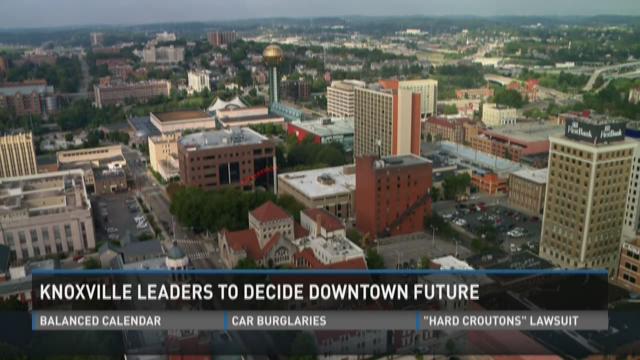 (WBIR) - KNOXVILLE - City leaders met Monday evening to discuss how to move forward with proposals to redevelop parts of downtown Knoxville.
Participants at the meeting, which began at 5:30 p.m. at the East Tennessee History Center, analyzed a 36-page report that the Urban Land Institute (ULI) submitted to city officials. The $125,000 report provides a series of recommendations on how to continue improving downtown Knoxville, especially in key properties on the periphery of the city's core.
MORE:
Read the full report
ULI released the report after the non-profit's advisory panel spent a week in the city to investigate several key sites, while interviewing more than 100 people affected, including business owners, nearby residents, developers, and groups with key interests in the downtown area like Knox Heritage.
STUDY:
Knoxville's success lies in downtown redevelopment
Related:
Jackson Ave. is focus of national group's plans for redevelopment
The Washington, D.C.-based research center on land use provided recommendations on five locations: World's Fair Park, the Civic Coliseum and Auditorium, the Supreme Court site, Henley Street, and the property where the McClung warehouse buildings once stood on Jackson Avenue.
The report places a major emphasis on the future of the Civic Auditorium and Coliseum, suggesting that the city should do away with the facility and turn the area into a "vibrant, desirable, mixed-use community that includes diverse housing types and households."
Other recommendations include:
-Henley Street: Introduce on-street parking and retail along the corridor in order to create a "pedestrian-friendly environment."
-Old State Supreme Court: Focus on mixed-use development that includes a performing arts component.
-World's Fair Park: Preserve the green space as an amenity for residents, and "activate" adjacent unused sites with synergistic uses, such as homes for existing cultural organizations seeking new space."
-McClung warehouse area: Consider a "master-developer approach" to ensure that redevelopment is similar to the development for 400 and 500 West Jackson Ave.
In addition, the plan recommends extending Knoxville's greenway connection north from World's Fair Park. City officials said they'll place priority first in the McClung Warehouse area, mainly because it's vacant.