University of Tennessee students return to class Wednesday | News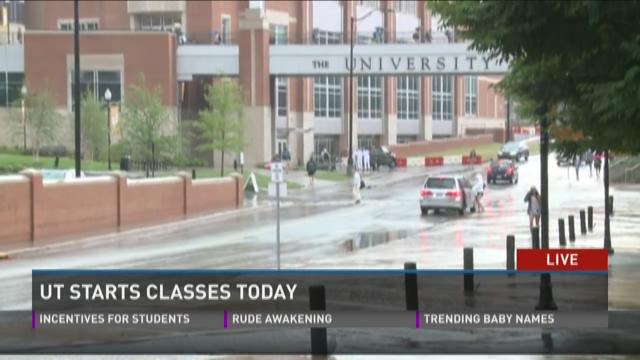 (WBIR – KNOXVILLE) Thousands of college students are returning to class Wednesday morning as the University of Tennessee starts its 2015 fall semester.
UT is undergoing a $1.2 billion face-lift, and has used the summer to complete some of its projects.
Second Creek has also seen landscaping changes this summer.
UT expects to enroll 4,722 freshmen this year. More than 7,000 students will reside on campus this fall.
Related: 
UT roommates discover family connection
Previous: 
University of Tennessee welcomes another impressive freshman class