New task force looks to make Fort Sanders neighborhood safer | News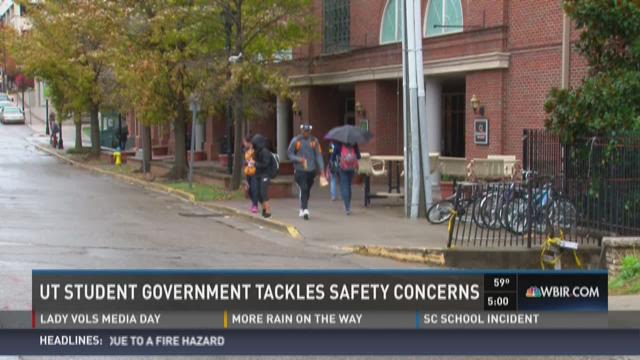 (WBIR-KNOXVILLE) A task force formed by the University of Tennessee's Student Government is looking to make the Fort Sanders neighborhood safer.
The neighborhood, just north of UT's campus, is less than half of a square mile, but is the most densely populated area in Knoxville.
This map, from Raids Online, shows all the crime in the Fort Sanders area since the beginning of this school year. The majority of the symbols represent robberies and theft.
The Fort Sanders Task Force was created, after a number of students said they do not feel safe.
However, the area remains popular because of it's proximity to UT and Cumberland Avenue.
"This is the area students first think of when they want to live close to campus, but not on campus," said UT Student Body President Will Freeman.
Freeman and some of his friends thought of the task force idea while they were running for office. They saw addressing student concerns in the fort, as a realistic goal.
"I think safety concerns in the Fort ranged from everything to people not feeling safe at night to the bus routes not being satisfactory for some students," said Freeman.
Those are just some of the concerns that led to the creation of the Fort Sanders Task Force.
"This really came together by saying, we know the student side of things. But we don't really know the administration or law enforcement side. So lets put all those voices in a room together," said Freeman.
The task force is made up 14 people-- seven students, joined by the head of the Fort Sanders Neighborhood Association, law enforcement, and administrators.
Courtney Pearson is the coordinator of off-campus and commuter services. She's glad to be part of the force.
"It's an opportunity for me to hear what some of the concerns are for students that live off campus and kind of know what it's like to live in the Fort," said Pearson.
Students are hoping to see T-Link Buses, the university's bus system that runs late, come more often and get stops closer together.
However, they are realistic about what changes they can recommend to the university.
"We can recommend to administrators that there be infinite bus stops and cop cars on every corner, but that's not going to happen," said Freeman.
The task force will give a list of requested changes to the university in March.