High-profile UT construction projects near completion | News
(WBIR – KNOXVILLE) Several major construction projects on the University of Tennessee's campus are nearing completion.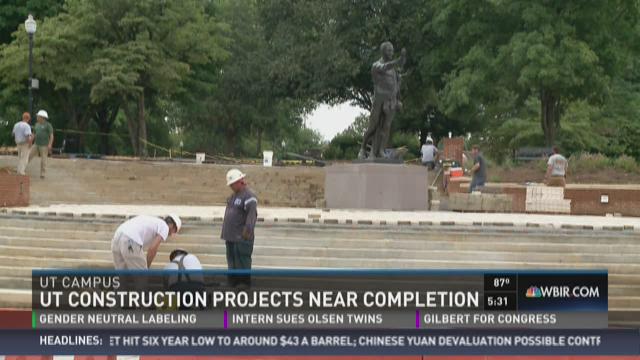 (WBIR - KNOXVILLE) Torchbearer Plaza and Circle Park are both scheduled to reopen Monday, Aug. 17.
The Torchbearer is an iconic symbol on campus.
"School kids will come through for tours of the campus and they'll all want their picture taken with the torchbearer," said Andy Powers, director of design at UT.
The rebuilt plaza will be able to accommodate larger outdoor events, and will create more room to stand along the Vol Walk.
"Our goal is to transform student learning and living spaces through a vibrant, scenic, more pedestrian-friendly campus," Associate Vice Chancellor for Facilities Services Dave Irwin said.
The University of Tennessee is also putting a combination of natural and artificial grass through the area to combat the wear and tear from football season.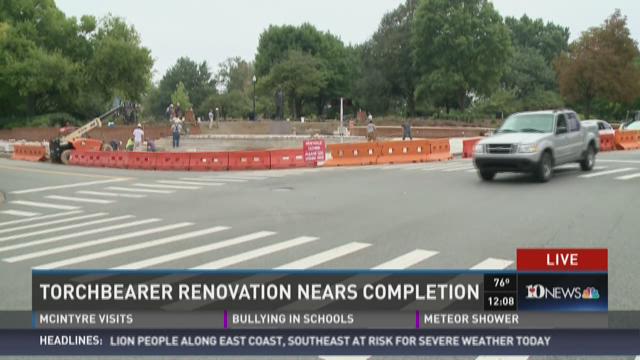 "It has an artificial base with real grass on top of it. That will allow us to have large events, like tailgating, on the plaza there and you won't get your feet muddy," Powers said.
The plaza and parks renovations included widening both spaces, planting more trees and bushes, and fixing up the brick sidewalks.
Construction projects at two academic buildings, Henson and Perkins halls, are finished. Both buildings had several classrooms revamped.
"Perkins had about $2 million of classroom renovations," Powers said.
The entire university is undergoing $1 billion in renovations and new construction.
"That's about 20 to 30 percent of the campus footprint," Powers said.
Powers says the heavy construction zones will be part of campus life, for at least another year.
Students return to classes at the University of Tennessee on Wednesday, Aug. 19.