Torchbearer Plaza, Circle Park reopens to students | News
(WBIR - KNOXVILLE) A multi-million dollar project is wrapping up on the University of Tennessee campus, just in time for the first day of classes.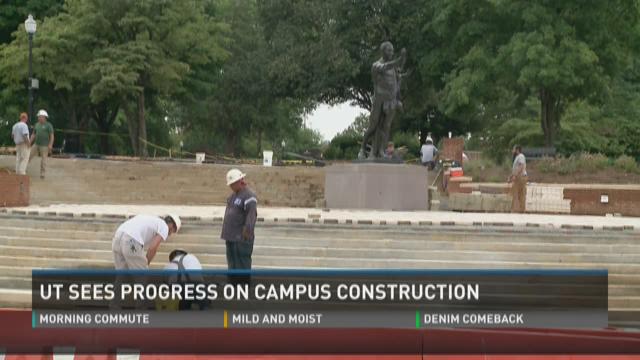 Torchbearer Plaza and Circle Park have officially opened, but there is still some work to be done. The university said there is a little more landscaping left to do, but overall students will be seeing a large transformation.
The project is part of a $1.2 billion campus face-lift. $20 million was dedicated specifically toward landscaping. Officials said it is all meant to improve the look of the campus, while maintaining its history and tradition.
Previous: 
High-profile UT construction projects near completion
The rebuilt plaza will be able to accommodate larger outdoor events, and will create more room to stand and watch the Vol Walk before home football games. Both spaces were widened, more trees and bushes were planted, and there are brand new brick sidewalks.
UT has also installed a combination of natural and artificial grass through the area to combat the wear and tear from football season.
"It has an artificial base with real grass on top of it. That will allow us to have large events, like tailgating, on the plaza there and you won't get your feet muddy," said Andy Powers, director of design at UT.
UT expects to enroll 4,722 freshmen this year. More than 7,000 students will reside on campus this fall.
The first day of classes is Wednesday.